Adrian Parkes
Non-Executive Chairman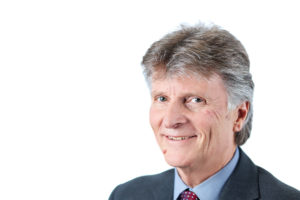 Adrian joins Focus Travel Partnership at the beginning of the new decade bringing a wealth of experience and knowledge from a phenomenal career in the travel industry. Adrian headed up the Business Travel Association as CEO but also held senior appointments at BMI, Etihad Airways and Portman.
Abby Penston
Chief Executive Officer
Abby joined Focus Travel Partnership at an important time in the consortium's history – as it became a limited company. Abby will lead the partnership into growth and direct the Focus Travel Partnership panels, ensuring that the partners and central team work together to implement a guiding strategy set by the Board.
Her overall responsibility is the running and future proofing the Partnership and to create and maintain a phenomenal brand, positioning Focus Travel Partnership as the leading business travel consortium in the UK.
Mick Gibbs
Director of Industry Affairs
As Director of Industry Affairs at Focus Travel Partnership, Mick represents and promotes the Partnership at Industry events. A key responsibility is to establish and maintain relationships with key external stakeholders in the business travel sector and create strategic alliances within the industry.
Mick is the Chairman and majority shareholder of Norad Travel Group and is Chair of the technology committee on the board of the Guild of Travel Management Companies.
Christian Gleave
Operations Director
Christian's role at Focus Travel Partnership supports the operational team, processes and third party support services and he also assists in negotiations of services and contracts and supports the management of the P&L.
He is Chief Executive Officer, Review Travel Limited and has a history of over 30 years in the travel industry, acquiring a majority shareholding in Review Travel in 2002, which he has grown to a team of 23.
Cilla Goldberger
Marketing & Events Director
As Focus Travel Partnership's Director of Marketing and Events, Cilla's main areas of responsibilities are building Focus brand awareness, developing marketing strategies and the conceptualization & planning of events. Outside of Focus, Cilla is the Managing Director of ABT-UK (Amsalem Business Travel).
Her career highlights include successfully launching of Amsalem's 2nd global office in London.
Scott Pawley
Director of Technology & Innovations
As the Director of IT and Innovation, Scott is responsible for bringing new and fresh ideas to Focus within the scope of the Partnership's Tech Panel.
Scott developed 'Fare Finder' – Focus Travel Partnership's desktop tool enabling members to find the best airline fares the consortium has negotiated. This invaluable technological development undercuts leading trade and consumer competitors to ensure partners can compete effectively in a relentlessly competitive trading environment.
Scott is Managing Director and Co-Founder of Global Travel Management, a business he and his wife formed in 1997.
Martin Pearce
Business Development Director
As Focus Travel Partnership's Director of Business Development, Martin is responsible for the sourcing & implementation of potential new partners and ensuring that any new partners will benefit from the partnership.
Martin is also Managing Director and Co-Owner of Omega Business Travel and started in the industry straight from school, setting up Omega Travel in 1982. His focus on customer satisfaction – and keeping his own team happy has resulted in very high staff retention. A skill he brings to Focus Travel Partnership. Alongside championing excellent customer satisfaction is a passion for modern technology, which keeps his company ahead of the curve.
Wendy Walker
Supplier Management Director
Wendy has a crucial role in overseeing the partnership's business supplier relationships.
As Director at Wotton Travel Ltd and Director of Group Travel at Renishaw Plc, she boasts a wealth of experience from the Travel Management sector and is a skilled negotiator with a strong background in e-commerce, sales management and international sales.
Adam White
Director of Finance
Adam manages the relationships with third party financial suppliers, assists in managing the working P&L and will jointly provide sign-off on proposed project. He joins Focus Travel Partnership with a wealth of experience in the travel industry and over 18 years at Director and Board level. With a passion for innovation, technology and executing change strategies, he is a perfect fit with the Focus Travel Partnership strategies. Adam is results-focused and has strong commercial and customer experience expertise gained in large scale business and consumer markets.