Board of Directors
Please meet your Focus Board of Directors, their collective expertise and unwavering support leads our strategic decisions and ensures the Focus Travel Partnership achieves it's goals. 
Abby Penston
Chief Executive Officer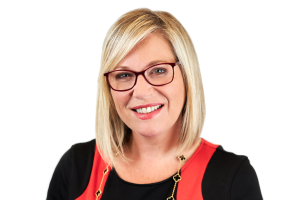 Abby joined the Focus Travel Partnership in 2019, as it became its own limited company. Abby's role is to lead the Partnership into growth, futureproofing the Focus Travel Partnership and maintaining it's brand values in line with the overall business strategy.
Abby has a solid financial background and proven track record in pressurised operational situations. Abby's hard work continues to position Focus Travel Partnership as the leading Business Travel Consortium in the UK. Abby is resourceful and solution orientated, she cares passionately about delivering value for our Focus TMC Partners.
Adrian Parkes
Non-Executive Chair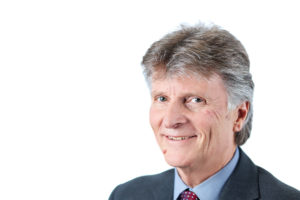 Adrian joined the Focus Travel Partnership at the beginning of the new decade bringing a wealth of experience and knowledge from a remarkable career in the travel industry. Adrian recently headed up the BTA (Business Travel Association) as CEO but also held senior appointments at BMI, Etihad Airways and Portman Travel.
Cilla Goldberger
Director
Cilla has over 25 years experience in Travel Management having started her career in travel in Israel. Upon relocating back to the UK in 2001 she established the UK office of Amsalem Business Travel, stepping up to MD four years later with overall responsibility for the EMEA operations.
Twenty years on, ABT-Global now operates in 7 countries around the globe with over 400 employees. In 2012, ABT-UK joined the Focus Travel Partnership with Cilla joining the board in 2015.
She has a passion for tackling systemic problems in society and has undertaken community engaged projects such a Crisis at Christmas and The Felix Project.
Mick Gibbs
Director
As a past Chairman of the Partnership and after selling the Norad Travel Group with previous posts as Chair of the technology committee and the Board of the BTA (Business Travel Association) Mick brings a wealth of experience and consultancy from across the whole spectrum of the travel industry domain to the Focus Partners Group. 
Nick Scott
Director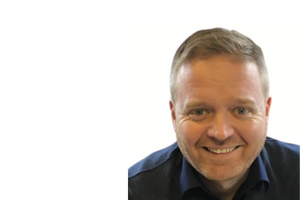 Nick started his career at the bottom of the travel and events world as a sales co-ordinator for a large international hotel group. Having learnt his trade he joined the arrangeMy family company business in 2004, originally in a sales roles, but took over as Managing Director in 2008.
Nick remains committed to the core values that have underpinned arrangeMY's success, and in keeping their family owned business at the forefront of the travel and events industry.
Mark Colley
Director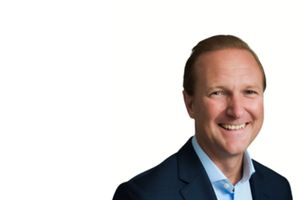 Following a City-career in investment banking and global money markets, Mark formed a hospitality company operating a hotel and restaurant and going on to win a coveted Michelin Star. In 2015, Mark moved to the family owned Sunways Travel, formed by his father in 1973 and run by his late brother. Since taking the helm at Sunways, Mark has continued to steer the company successfully in both the leisure and corporate travel sectors, developing their technology and digital capabilities, as well as building upon the already impressive corporate customer base. Mark has worked closely within Focus as a member of the Technology Steering Group since 2016, collaborating on many of the technology solutions that are available to the Partners today.
Mark is a driving force in carbon positive travel having launched Sunways Sustainable Business Travel in 2021. This initiative enables travellers to calculate and offset the CO2 of their trips and is further supported by Sunways' promise to donate a tree for every flight they take – a commitment to the positive impact travel can have on climate change.
Tina Rose
Director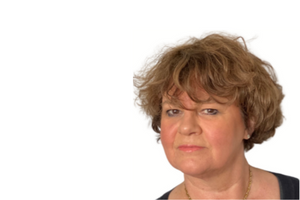 Tina Rose, a 35-year travel industry veteran, serves as the Managing Director of both Chartwell Travel and Ovation Travel Group UK, whose parent company acquired Chartwell in 2018. A London native, Tina's career in travel started in Beverly Hills, where she worked as part of a large group of independent travel consultants. After four years, Tina transferred back to her home city of London, where she set up a partnership with a leading entertainment travel agency, working with film, television and other media clients who had offices in the U.S., UK and throughout Europe. Eleven years later in 1999, Tina joined Altour International as Managing Director to set up their new European operation. In 2005, she moved to Protravel International, setting up their first business unit outside the U.S. and when Protravel was acquired by Travel Leaders in 2012, Tina was then appointed as Managing Director of Travel Leaders UK.
In her role at Chartwell, Tina leads the development and execution of client strategy, guiding Chartwell's operations.
Wendy Walker
Director
Based in the Cotswolds, Wendy Walker is Director at Wotton Travel Ltd & Director of Group Travel for their parent company, Renishaw Plc.   Wendy boasts a wealth of experience in the Travel Management sector and is a skilled negotiator with a strong background in supplier relationships, sales management, leadership and international sales.  Wendy still enjoys working with operations and often does on a day to day basis – keeping her skills alive!  She was offered her first job in travel in 1979 at Lep Travel in Bristol.  This was because she had a "good" telephone manner when answering calls for her Father's business!
After many years building her career and travel knowledge at Lep, Exchange Travel in Bristol and Cheltenham, she joined Wotton Travel in 1988.  
To relax, Wendy played County Badminton for many years, however, has now swapped her racquets for a set of Golf clubs and is thoroughly enjoying this new challenge!