A huge part of our culture within Focus is in our events and networking because we believe coming together to debate, discuss, learn and teach is fundamental to every business.
2020 – Our Virtual Conference
In 2020, in a time the UK was a Covid driven pandemic we still brought out TMC Partners together on a virtual platform. This one day conference delivered current industry affairs, such as the Brexit transition, how technology will be a huge driver moving into recovery, and how through everything.. we are still human.
'This was my first virtual conference and I was very impressed. A very professional production all round. Well done to all!'
Brexit
PWC's Brexit expert Andrea Als who talked through the various situations for travellers and what our TMC Partners should be considering to begin with.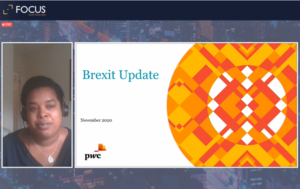 'Brilliantly planned and delivered conference. Well done to all involved.'
Federation of Small Businesses
We work closely with the Federation of Small Businesses. Above all not only does this highlight the importance of using a TMC, no matter what size your business is, most our of our TMC are subsequently SMEs themselves.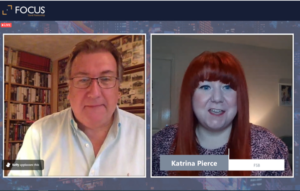 'This conference blew me away at every level. It exceeded any expectations I had for a virtual conference, and kept me engaged throughout. Hats off to all involved.'
Don't look back in Anger
Additionally when it comes to 2020 and the Covid pandemic, it's easy to look back in anger. Therefore Focus Chairman Adrian Parkes was joined by a panel of industry leaders to discuss what we can learn from 2020, and to not look back in anger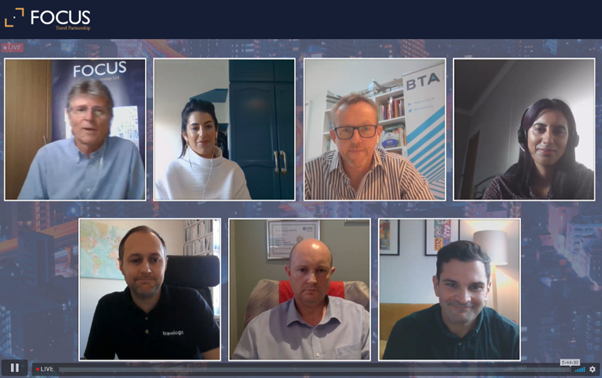 Technology Pitches
We saw 4 technology pitches which are new to the market. These products covered NDC solutions, supplier management platforms, re-marketing, and also travel policy management software.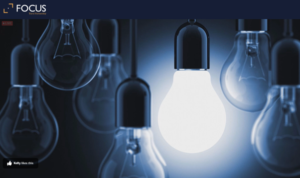 'I thought the conference was engaging and interesting. I enjoyed the whole day very much and was a very welcome change to how my days have been over the last few months. Well done to you all.'
Our highly rated events allow Partners to meet and interact in a variety of settings including conferences, dinners, drinks receptions as well as newly introduced hybrid events.
Partners are invited to three main events annually, all of which give opportunities for networking, learning and developing new skills also allowing delegates to leave each event inspired, having gained a new wealth of knowledge and contacts.
In addition our suppliers generously host Focus Partners on fam trips around the globe. In particular with the latest ones including Chicago, Abu Dhabi and Toronto. These fam trips build relationships within the partnership, build product knowledge and create lasting connections.
Focus Champions Conference
This two day conference aimed at Operational staff, involves key supplier networking through our speed meetings, engagement through our breakout discussions and inspiration key note speakers.
'My highlight of the business calendar is the Focus Champions Conference. It is an invaluable two days where you get to build lasting relationships and share best practice with over 50 suppliers and 90 other Champions, whilst having a lot of fun in the process.'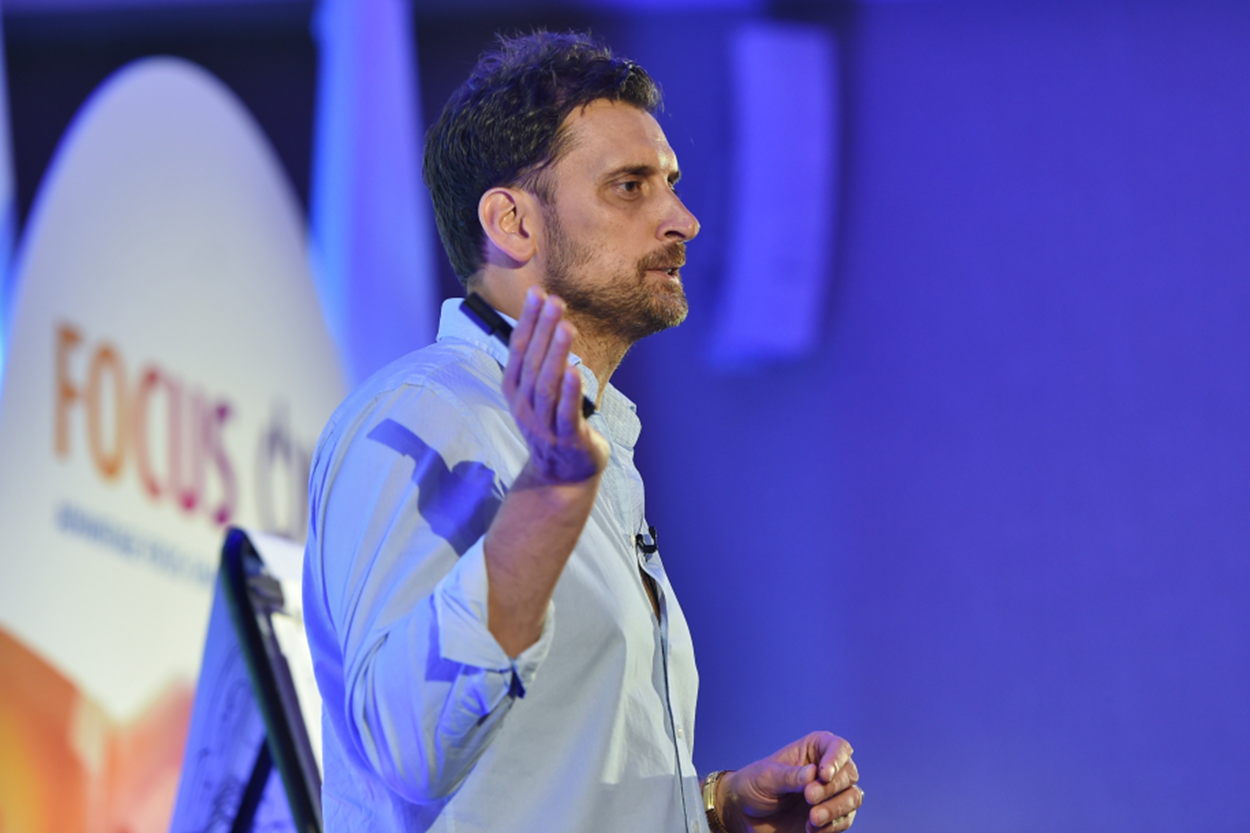 Focus Partners Meeting
This two day conference brings together our TMC Partners at an owner level to learn, discuss and debate around industry topics and also performance. The objective is for the Partners to come away with updates on any changes and new ideas for their business to stay relevant in today's market.
We want all Focus TMC Partners to keep their individuality whilst utilising all the available tools on the market.