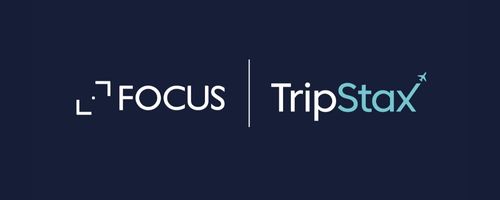 Focus Travel Partnership, the UK's leading business travel consortium for independent SME travel management companies, has appointed TripStax as its preferred data analytics partner. TripStax will provide its ground-breaking proprietary reporting and analytics solution, powered by The Core, a central data processing engine that consumes, enriches and manages travel booking data.
Visibility of data is critical to enabling Focus to understand the buying patterns, revenues and booking trends of its 51 TMC partners. This allows the consortium to negotiate commercial supplier deals on behalf of its collective membership, as well as deliver an extensive air fare programme.
Currently, Focus collects air booking data, but as the consortium continues to expand, after becoming an independent business in 2019, it aims to replicate this model across multiple sectors. Focus set up a Data Working Party in May 2022 which consisted of a selection of TMC partners and head office staff to ensure a thorough RFP process took place, leading to the decision to appoint TripStax.
Data from Focus Travel Partnership's partners, such as booking source, content type, supplier and booking trends will be collected and fed into the TripStax Core, powering a bespoke version of the TripStax Analytics platform. TripStax Analytics is a comprehensive suite of reporting tools, enabling Focus to interact with travel data from the most aggregated to the most detailed level. AI technology and natural language interaction capabilities support behavioural analytics in real time. The TripStax Core operates as a data warehouse that unifies profile, booking, back office and third-party data, normalising it to create consistency across reporting and analytics. Focus can create self-service dashboards, for example analysing the total cost of trip by expense type, purpose, region and individual traveller.
Abby Penston, CEO of the Focus Travel Partnership said: "Data is vital for achieving our forward strategy and whilst TripStax is a younger company, their values, drive and vision very much match our own. TripStax stood out from the beginning during the RFP process and impressed our Data Working party at every stage. They also passed every due diligence check including the important aspect of the data collection from our TMC partners being anonymised."
Mathias Andersson, Chief Commercial Officer, TripStax commented: "We are incredibly excited to start the journey together with the team at Focus Travel and all its TMC partners. We look forward to supporting Focus Travel's continued business success by providing access to one of the key innovative TripStax modules, TripStax Analytics."