I grew up in Liverpool, only one street away from a local pub who formed the Marine Football Club in 1894.  Growing up here gave me insights into Liverpool's famous maritime traditions, and you could say it ran in the water.
As a child I would often go with my dad to football games to see Marine Football Club at their ground in Crosby, Merseyside and the club became something very special. Even when I left Liverpool in the early 90's, I still followed the results each week and would try to catch a game whenever I was in the area.
I started working in the travel industry in 1977, and in 2002 set up Chartham Marine Travel (now known as Marine Travel) based in Canterbury, Kent. The company was going from strength to strength, servicing marine and offshore clients from offices around the UK, Ireland and Philippines.
In 2012, through social media I heard that Marine Football Club were in financial struggles, and if they didn't get new floodlights pretty quickly they would be forced to give up their status in the league. The club had been trying to raise funds for 2 years through their JustGiving page but were still short of their target. So, I decided to add to the donation, contact the club and ask if someone could contact me. Within the hour I was speaking to the Chairman himself.
We spoke about the past, my connections with Liverpool and the club and how I would still follow them weekly and he invited me to come and visit the stadium for a tour. I took up his invitation, and it was easy to see nothing had changed since the 1970's.. except the once-collapsing stand had now been demolished!
With Marine Travel doing reasonably well, we agreed to top up the floodlight appeal and throw this club another lifeline.
The club continued and after four years of continued sponsorship, we decided to get more involved and Marine Travel offered Marine Football Club a 10 year sponsorship plan to provide them more security for the future… this was something quite unheard off in the world of sport. This sponsorship was greatly accepted, and we became the shirt and stadium sponsor and the club now play at The Marine Travel Arena still based in Crosby.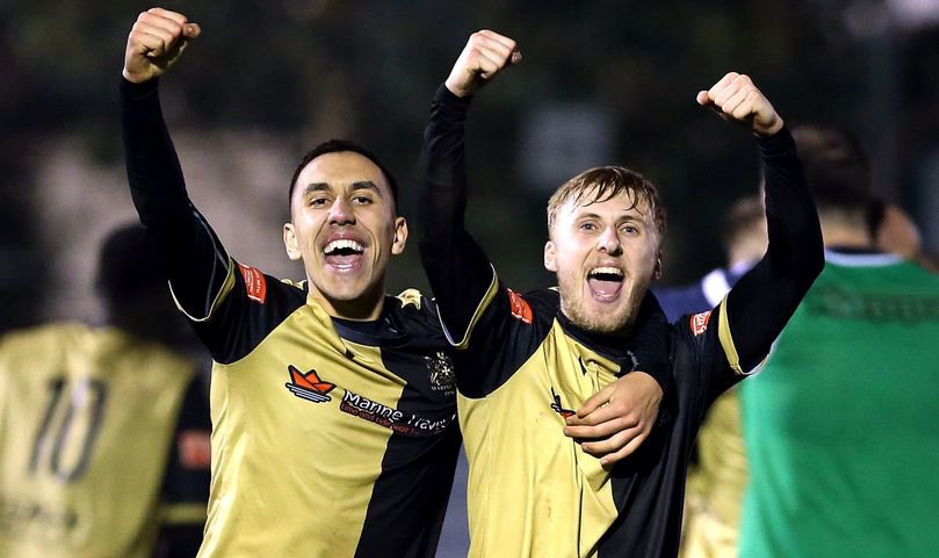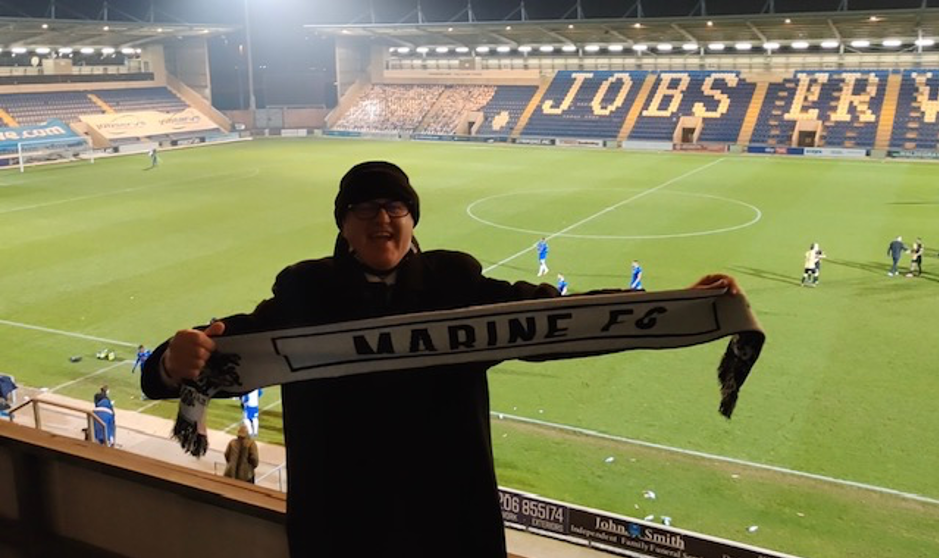 I am proud to say the spirit in the club remains and even when we had a slight set-back two seasons ago and were relegated to the eighth tier, the management committee, which I sit on, were determined to progress further and get back to the higher level.
When football finally returned after the Covid-19 lockdown, we managed a 10-game winning streak rising to ninth in the league and reaching third in the FA Trophy, which will hopefully be played next week.
Marine FC however nearly never made it, after 88 minutes we were losing to a lower league team, but after an inspired substitution and a 1966 world cup style controversial goal in the 93rd minute, we saw the club win 2-1. From here we went on to win against higher league clubs including Chester, Havant & Waterlooville and even Colchester United from league two.
This FA Cup run has now allowed us to draw against Tottenham Hotspur on 10 January, and what an amazing week that will be! We will have Jose and Kane all at our ground, hopefully queuing up for a meat pie and having to sit on plastic school chairs on the touch line, and I say – bring it on!!
Many people have said to me at the club that without my help, this simply would not have been possible. I do not believe that to be true .. yes, money helps but there are many people who work tirelessly free of charge to keep it operating. It is the spirit and will that exists in the club which breeds success at this level.
I urge anyone who has a little money to look to support your local sports club, whatever sport it may be, as you're not just helping the club, you are helping a community and dreams come true … just like Marine.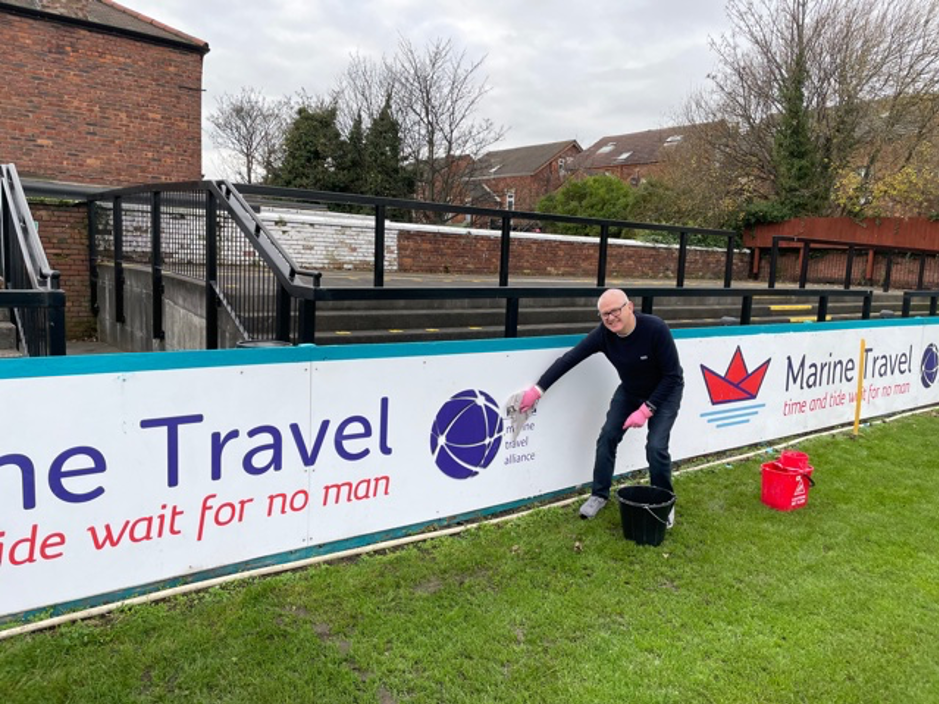 Marine Travel is a dedicated provider of maritime travel logistics; covering a cross section of marine related business including ship's crew, offshore, yacht crew, engineers and surveyors throughout the UK and Worldwide. 
Marine Football Club is an English football club based in Crosby, Merseyside. The club, which was founded in 1894, is a member of both the Liverpool County and Lancashire County Football Associations, and currently plays in the Northern Premier League Division One North West.