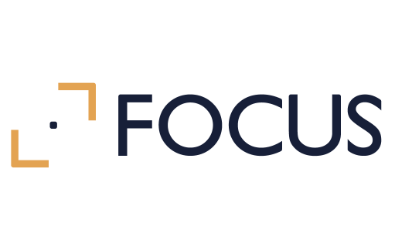 Trading Update
2021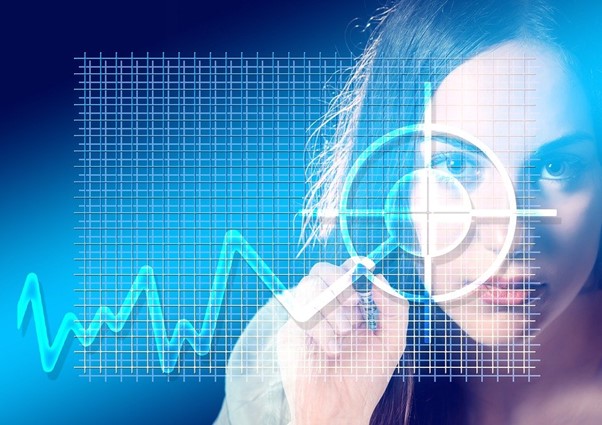 Summary

2021 was a year of highs and lows for the business travel sector with continual changes in entry requirements to individual countries including the UK.  These changes have had massive impacts on travel plans with many short notice cancellations.  Within the UK, travellers experienced the traffic light system which either allowed travel back from green and amber countries with requirements for testing or insisted on quarantine being undertaken at huge cost.  Throughout the year, the countries in each category changed on a regular basis and eventually, with the Omicron variant that became widespread across the entire globe, the traffic light system was removed in its entirety.  However, although the UK has relaxed many requirements to enter back into the UK, other countries still have strict restrictions, with some countries still not allowing any non-nationals or exempted travellers entering, these mainly being in Asia who are still hesitant about future variants.
The positive changes across the world included the opening of access to the US for vaccinated travellers as well as business countries such as Singapore who introduced Vaccinated Travel Lanes and flights specifically for those who have received approved vaccinations and posed less risk to the country of entry.   Both these initiatives have opened up opportunities for corporate travel and these have led to the initial stages of bounce-back and recovery.
Within the UK, corporate travel has still been limited, and this is largely due to reduced capacity and soaring prices as suppliers attempt to recover financially.  This covers all sectors of air, rail and car hire, the latter of which has been even more impacted by import restrictions and lack of stock of new cars being available within the UK, which has pushed up the price of hiring a vehicle.
With the opening of the US in November, the anticipation for recovery was strong, however, this has been dampened by the Omicron variant affecting not only travellers themselves but also resource issues across all travel sectors, resulting in suppliers having to reduce capacity and make many last-minute cancellations due to lack of staff being available.
The following information is a summary of the Focus Travel Partnership's trading across 2021 and is taken from our Farecast data reporting solution for GDS air bookings as well as Evolvi data for domestic rail.
Trading in 2021
During 2021, the Focus Travel Partnership had 60 TMC Partners all contributing to the industry trading figures.  Across all TMC Partners, we issued £102.3 million in air revenue (including taxes), across just under 178,000 tickets, with an average ticketing value of £575.13.
Comparing this to 2020, we saw a minor increase in revenue at +1.75% but a decline in the number of tickets issues at -8.10%, however, we must bear in mind that the period January to March 2020 was a positive trading period, albeit with a small decline in Asia as China and other local countries suffered from the initial effects of Coronavirus.
The normal comparison, nowadays, is to compare 2021 with 2019 and by doing this, we see a massive decline in revenue (-70.76%) between a normal trading year and one affected by Covid-19 and relevant strains.  Focus' normal trading patterns were averaging around £350M in annual revenue and half a million tickets issued so to see purely £102M being traded in 2021 was a significant decrease and a challenge for some TMCs to stay in a profitable business.

However, we believe that some Focus Partners managed to stay above the average market trend due to the nature of their business and our top performing TMCs in terms of tickets booked very much sat in three key areas of marine (offshore crew changes), entertainment and professional sports, all of which had exemptions to travel to various countries around the world with limited restrictions or quarantine being required.
Looking at the lead time on tickets issued and flown during 2021 (£95M), the average period between a ticket being issued and travel commencing was 17.5 days, this figure showed an increase from an average of 14 days in January though to 19.5 days on bookings made in Q4/21.
Understanding the industries that have been travelling in 2021 and the limits made to discretionary corporate travel, it was pleasing to see that 42% of travelled revenue was booked in Premium cabins (First, Business and Premium Economy) although a larger number of tickets were booked in Economy (mainly industry led or short-haul bookings either within the UK or Europe).
Despite the challenges presented by regulations preventing large scale entry into the USA throughout January to November, the USA still featured highly in the destinations being booked by Focus Partners with New York, Los Angeles, Miami, and Chicago all featuring in the top ten cities travelled to in general across the whole of 2021.  The Middle East also features heavily with Dubai, Doha and Abu Dhabi all featuring within the top ten cities travelled to, along with Aberdeen being the most frequent destination in the UK, Paris, and Amsterdam in Europe.
With the opening of the restrictions for travel into the US in November, we saw a spike of bookings travelling to the US and then falling slightly in December when both Omicron became a global variant as well as the festive break affecting bookings, albeit that December's travelled revenue was still above each month pre-November.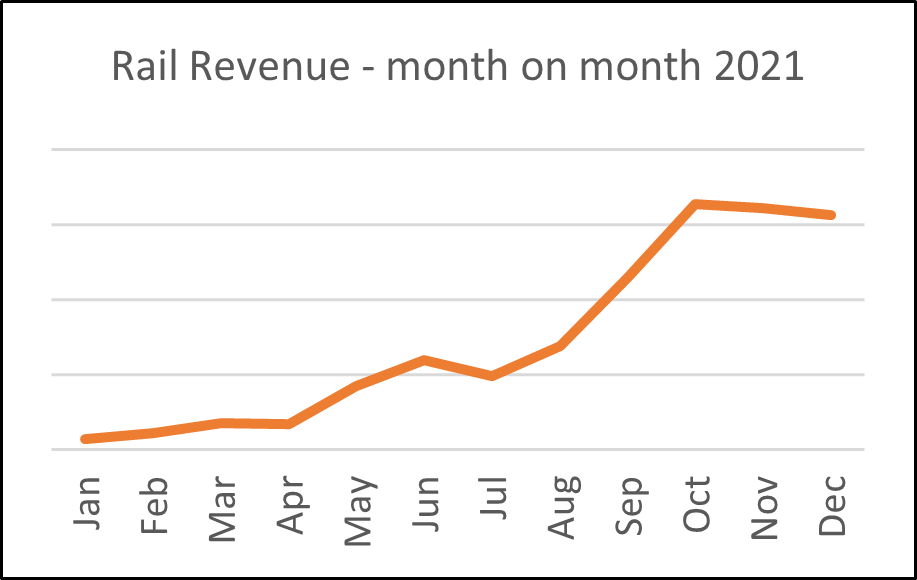 From a domestic perspective, air and rail co-exist alongside road transport providers.   From an air perspective, over £6.5M worth of tickets were purchased in 2021, 32% of which were connecting Northern Ireland and the Scottish Islands to mainland UK. The average ticket price for all domestic air bookings in 2021 was £264.  This compares to rail bookings, where the average ticket price was just £75.55, however, this figure includes much shorter distances as well as Transport for London routes (eg underground and commuter routes with the boundaries
of London).   Rail started quite weak at the beginning of 2021 but grew exponentially month on month throughout 2021 peaking in October.
2022 outlook
Feedback from TMCs indicate that, other than businesses that have continued to travel throughout the pandemic as listed above, there is still some uncertainty across the corporate market with regards to foreign travel.  This uncertainty is underpinned by the restrictions that remain in place with regards to entering individual countries, resulting in the need for frequent tests and/or quarantine.  The removal of testing requirements on return to the UK has not had an immediate effect to boost the recovery of the business travel market due to the outbound travel still being restrictive across many parts of the world (eg Asia) and although VTLs (vaccinated travel lanes and dedicated flights) have been introduced, these are still very reduced in capacity and at a high price, whilst airlines learn what capacity is truly needed to each destination and vie for applicable and most suitable slots at airports around the world.
The Omicron variant may have slowed business slightly, but this also coincided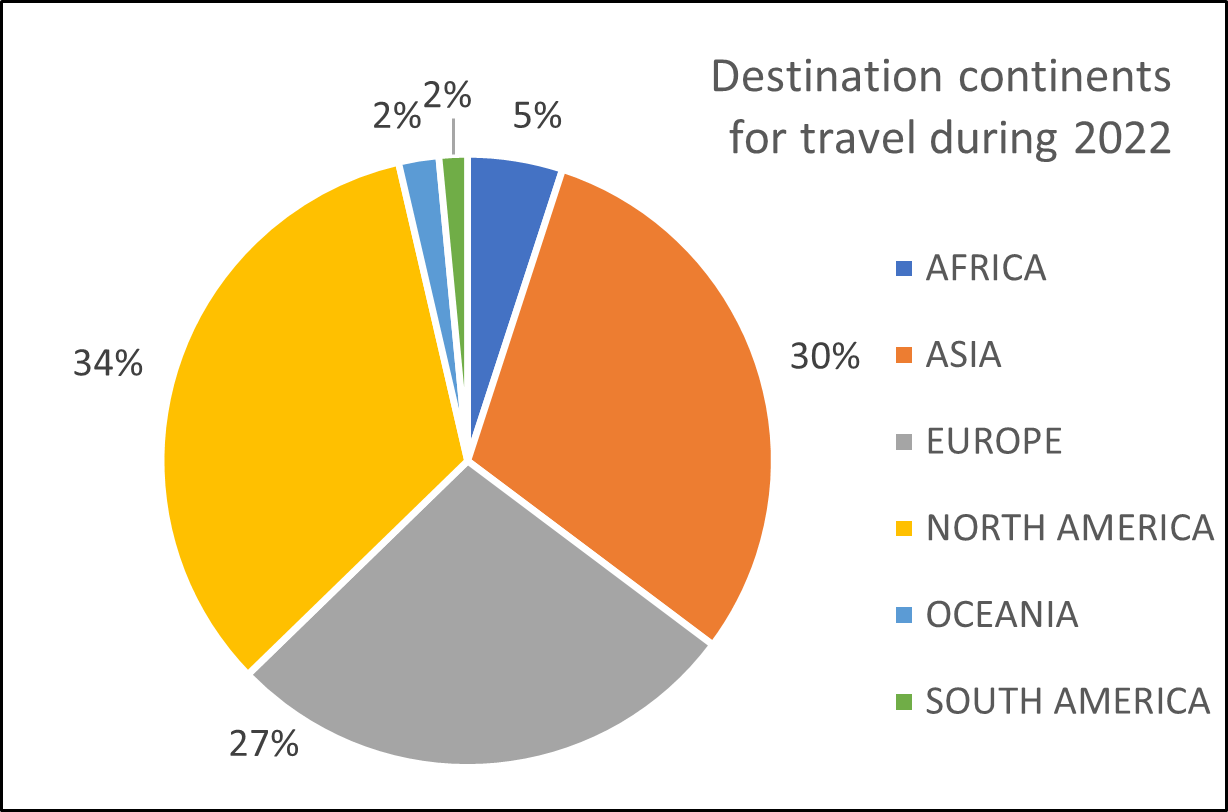 with a traditionally low trading period of December meaning that pre-booked travel habitually due to fly in January and February has not contributed to the expected recovery.  However, bookings made and ticketed for travel from 1 February 2022 onwards currently sit at £12M in revenue and 13,000 tickets.Key destinations of current tickets include Miami, Doha, New York, Dubai, Johannesburg, Antigua, Cape Town, Abu Dhabi, and Los Angeles.   The USA features heavily in long-haul bookings, representing 23% of all future travel that is currently ticketed, with an exceptionally high yield of £2,536.  Premium cabins are being travelled in more frequently with 85% of all current bookings to the USA either in Premium Economy, Business or First Class.
TMCs are current extremely busy supporting their customers who are, in many cases, starting to plan their forward bookings.   We are seeing a slightly longer forward booking pattern of 30.9 days between ticket issue and travel date, compared to the average in 2021.  There are still complexities on entering various countries around the world which could prevent enquires being confirmed.  Confidence is still thought to be lacking from some corporate traveller's perspective, but we believe that as the year progresses, this will be restored, country borders will open with less requirement of testing and airlines will continue to increase their capacity allowing for fewer cancellations and a levelling of fares.
From a Focus perspective, we continue to provide support to our TMCs on all aspects of corporate travel bookings, some of which continue to be complex in terms of managing cancellations, rebookings and reissue of tickets that could be up to two years old and still not yet travelled.  Airlines work closely with Focus to provide our TMCs with the most appropriate fares to suit the needs of the corporate traveller along with added value services that support the TMC in managing their customers' bookings.  We have various steering groups established who meet regularly allowing our programmes to develop to the needs of the TMC but also which support our preferred and valued supplier partners, across air, rail, and technology.
Throughout Q4/21, the Rail Delivery Group within the UK undertook a consultation focussing on how the rail industry could change in the future to better the needs of both corporate travellers as well as those providing tickets.  Focus took part in this consultation, and will continue to do so throughout 2022 when next steps are identified.  Outside of the Rail Retail Review, topics high on the rail agenda include customer experience and how this can be improved, as well as the key subject of sustainability where rail travel is much less harmful to the environment, especially with the rail operators doing significant work on improving electrification of major routes in the UK.  These topics are also high on the Government's agenda to achieve environmental targets and reduce congestion on the UK road network and we continue work with all relevant parties to ensure that the voice of the corporate and their TMC is heard and understood.
Hazel Dawson – Commercial Manager, Focus Travel Partnership
16 February 2022