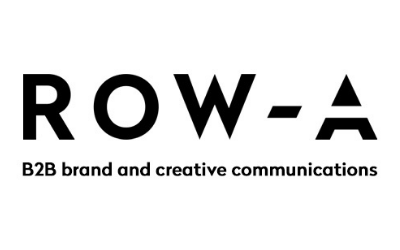 We all have our strengths, some are naturally tech people, some are numbers people, some are good at languages and others are just simply creative.
Being creative can cover a whole host of different meanings, but today let's talk about your brand, how it looks and why it's important.
First impressions count, we all know that. You wouldn't turn up to an interview in your loungewear for example, and it's the same for your brand. This is the first thing people see when entering an office building, going onto your website and social media, even seeing your email signature. A strong presence brand says more.
Now it's okay not to be creative, as I said we all have our own strengths. So, using a specialist team to help with a rebrand not only ensures your project is in the best hands, it also means they can give you an objective view of your current brand and utilise all of the good bits.
So, let's start with exactly what is a creative agency?
A creative agency comes under marketing services and can help with promotional project work, rebrands and creative strategy.
As the world changes and the managerial workforce gets younger, we all know that image is important. Having a clean and clear marketing focus can help businesses put themselves on the map and, in turn, generate sales. Also, there will be a huge shift moving forward for organisations to become greener. So let your creative agency help you think outside the box to create powerful yet sustainable messages.
It saves you money
Believe it or not, using a creative agency isn't always as expensive as you may think. Using their professional skills will save you or your team time, and the end results will be better. A good creative agency will also work with you along the way, provide options, advise, support, and listen to you. What are the main selling points and benefits you are trying to get across when it comes to your business? All of this will be developed into your positioning, messaging and built into your designs.
The outsider point of view
You live and breathe your business, so sometimes it's good to get an outsider's point of view; we all know that some colours, psychologically, mean different things, red- anger, blue-trust, green-the outside etc. Having a professional assess your colour palette can completely change your look and feel and how you project your business and values.
You can use them for project work
Got a big event or project coming up which needs its own identity? Then use an agency. They can look at your existing brand guidelines, and what you're trying to achieve and bring it life. The assets created can then be used across social media, websites, digital and printed materials.
They can give you other ideas
As mentioned earlier, the world is changing and with sustainability firmly on the agenda of every business, a creative agency can give you ideas to promote your brand in a more sustainable and impactful way.
Over the last 6 months I have had the pleasure to work with the team at Row-A. This small creative agency really packs a punch. From providing them with the initial brief to producing the final project, the whole process was enjoyable. So, if you are looking to give your brand a refresh or just to talk to them about new possibilities, you can contact them at hello@row-a.co.uk.
Free Future Fit brand appraisal for Focus members
Row-A are currently offering all Focus members a free brand appraisal, including recommendations on any opportunities and direction you may wish to take to make the most of new opportunities. Find out more on Row-A's supplier intranet page, or contact them direct at hello@row-a.co.uk