The Focus Travel Partnership Ltd & Travelport have signed a multi-year agreement, which will commence from 1st January 2020, utilising the Galileo platform.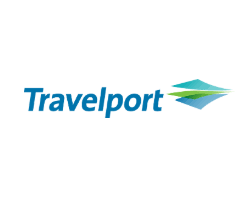 This partnership will give Focus members access to preferential pricing on Travelport products and services, along with a best in class Account Management team.
It was deemed by the Focus Tech panel that the Travelport proposal would benefit the greater partnership as a whole and fell in line with the Focus Travel Partnership's own strategic goals.
"Partnership" is the key word in this new relationship going forward. With Travelport providing Senior Account Management at a head office level to ensure all KPIs are met and to drive the relationship forward for each individual member. Key benefits will include dedicated Focus Forums, access to testing products before the rest of the market, webex training sessions dedicated to Focus Members and business reviews for ALL members no matter of size.
In addition, If you are not already a Travelport customer we will be offering a full Complementary Technology Consultation which will include a workflow audit – a detailed review of your current booking process, tools used and challenges faced along with an In-depth report showing workflow diagrams and technology stack plus a customized recommendations report showing the improvements possible, using Travelport Technology.
Travelport's UK Account Manager Emily Whalley explained: "Travelport prides itself as a true business partner that really understands its customers' businesses and listens to their needs, our relationship with the Focus Partnership has demonstrated this.
"There are some exciting developments in the pipeline and we are keen to work with future thinkers like The Focus Partnership to ensure we all move forward together, in this ever changing industry."
For Further Updates Follow us on Social Media