At Focus we understand that distribution is key to a successful travel program. Whether consumers call our member travel agents directly or book via an Online Booking Tool, it's imperative to have all the relevant content quickly and easily. Customers expect a wide range of content including Flights, Hotels, Car Rental, Domestic Rail but additionally Ground Transport, Airport Parking and overseas rail? All this content needs to be available via all booking channels.
In addition, the world of airline distribution has become more complex with NDC (New Distribution Capability). NDC was conceived by the airlines who want to maximise the distribution capability of travel agencies, and Corporate Online Booking Tools. Airline retailing via the public web has become sophisticated and the consumer can buy all manner of things such as premium seating, business lounge access and priority boarding. The corporate tools are the laggards in this respect and have struggled to catch up.
The larger TMC's have been holding back from distributing NDC content since it causes some operational and commercial headaches. They wait for the airlines to sign agreements with the GDS's before they will start offering this content on a widespread basis. This only serves to hold back the consumerisation of corporate travel offerings.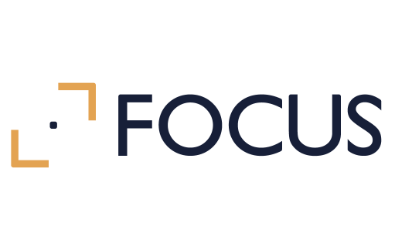 For Focus Travel Agencies the distribution of NDC content has been a reality for some time. The central team at Focus manage a reseller contract with Atriis GTP which all sixty of its member TMC's can take advantage of. One of the unique and innovative ways that Atriis GTP can be setup is to use both the offline and online part of the system. This means that a travel booker could call the agency or go online and pick up the same content. In addition, the ancillary services such as Ground Transport, rail, airport parking can all easily be accessed.
More and more airlines NDC content is being integrated into Atriis thus continuously enriching and consumerising the booking experience. Crucially this means Focus TMC's have access to the airlines lowest fares which can be approx. £60 lower on a round trip short haul flight.
Pascal Benn (Business Solutions Manager at Focus) stated, "It's fantastic working with a supplier such as Atriis as they are bringing content to our members that give them a competitive advantage over much bigger players in the industry. We are committed at Focus to bringing cutting edge technology to our members so they can stay competitive and drive efficiency."
Elisabeth Martins (Managing Director UK & Vice-President Europe at Atriis Technologies Ltd) added:
"The Focus Travel Partnership realised very early on that NDC was here to stay, and that there were tangible benefits in being early adopters. The Focus members were amongst the first TMC's in the UK to book, modify or exchange an NDC booking. Their feedback was vital, not only for the Atriis development team but also for the airlines who were launching this functionality for the first time. 
Today, NDC is part of the backbone of our roadmap, it is no longer 'news', and its 'retailing' vocation is evident, as airlines not only make more fares available through NDC only,  but start creating specific products that are not distributed anywhere else.
A special menu? A lounge voucher for that long-haul connection in economy class? Discounted WIFI? Those are products that are available today with airlines like Lufthansa, for example. There is more to come and more airlines to follow. At Atriis, we pride ourselves on being at the forefront of technology for Business Travel and will continue to deliver functionality and content that will enable The Focus Travel Partners to compete, be pro-active and improve their bottom lines. The Focus Travel Partnership and Atriis are in the path that will make them a force to be reckoned with in the ever evolving landscape of  Business Travel, during 2020 and beyond."
For Further Updates Follow us on Social Media