We have your tech needs covered at Focus, our TMC Partners benefit from a wide range of technology, some of it built specifically for Focus and others contracted from our strategic suppliers at preferential rates.
We have relationships with a multitude of suppliers and have some that are working with us in a highly strategic way, where we help shape their road map for the future and build products together. Here are some of the technology offerings that member TMC's enjoy at the Focus Travel Partnership:

The preferred Focus Online Booking Tool is Atriis. Most Focus partners are connected to it giving them access to a cutting edge OBT, Agency Front End and NDC content as well as a host of other content. The implementation process is managed in-house and you are looked after by a dedicated Focus team for 1st and 2nd level support. Our approach is consultative, and we offer advice and tips on how to get the most out of Online.
If you are looking for a Travel & Expense solution, integrated with the online booking tool then Focus Expense is a great solution. The bookings you make in the Online Booking Tool will find their way to expense and automatically create expense lines for you. You can use the Mobile App to snap receipt images and send those to your Expense Wallet.
Ensure you find the optimum price with Focus Fare Finder – It cleverly compares the fare you have held with a multitude of other GDS fares and even publicly available fares on the web." 

We build tools that help you to be successful with your clients. Focus Fare Finder helps your agents to be confident they have found the very best fare from multiple sources. This multi GDS tool compares the held PNR to prices from a vast array of sources including Sky Scanner. You can give your corporate customers assurances that you have the best price for the journey.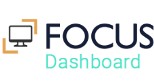 Get organised with Focus Dashboard! See all your trips in one place and let Dashboard create calendar entries for each of them. Ideal for a frequent traveller or busy PA.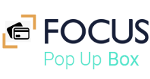 Take the strain out of credit card reconciliation. This clever little App records spend activity whenever it sees you using your card. It works in the GDS and over web pages."

We have an excellent strategic working relationship with all GDS, but our preferred is Travelport. Travelport and Focus work together in a highly collaborative way engaging in various ventures together.

With regards Business Intelligence, we have you covered through our strategic partner Travelogix. Analytix gives you customisable dashboards in real time giving incredible insights into booking patterns and spend analysis.
In times of crisis we have cool heads, our experienced teams pull together to provide Focus partners with guidance and advice from a multitude of experts. We can mobilise telephony and digital platforms to deliver an emergency travel service bringing all our partners together into a single unified service.
At Focus we are a community and we recognise that we are stronger together, a fundamental part of that is our Digital Community. All partners have access to the Focus Extranet which has collaborative modules that allow partners to communicate with each other and also the central team. We have a bot that has the answer to many questions related to tech, fares, suppliers and more.
Technology is at the heart of everything we do at Focus but it's always underpinned by human relationships where we take time to understand your business and ensure your success.